Website Under Construction
FISD website is currently under construction. If you see a page that needs our attention please contact the district technology department at 903.876.5920
Frankston Independent School District fosters a community of life-long learners by providing an environment that builds self-worth, integrity, and respect for diversity while striving for academic and social excellence.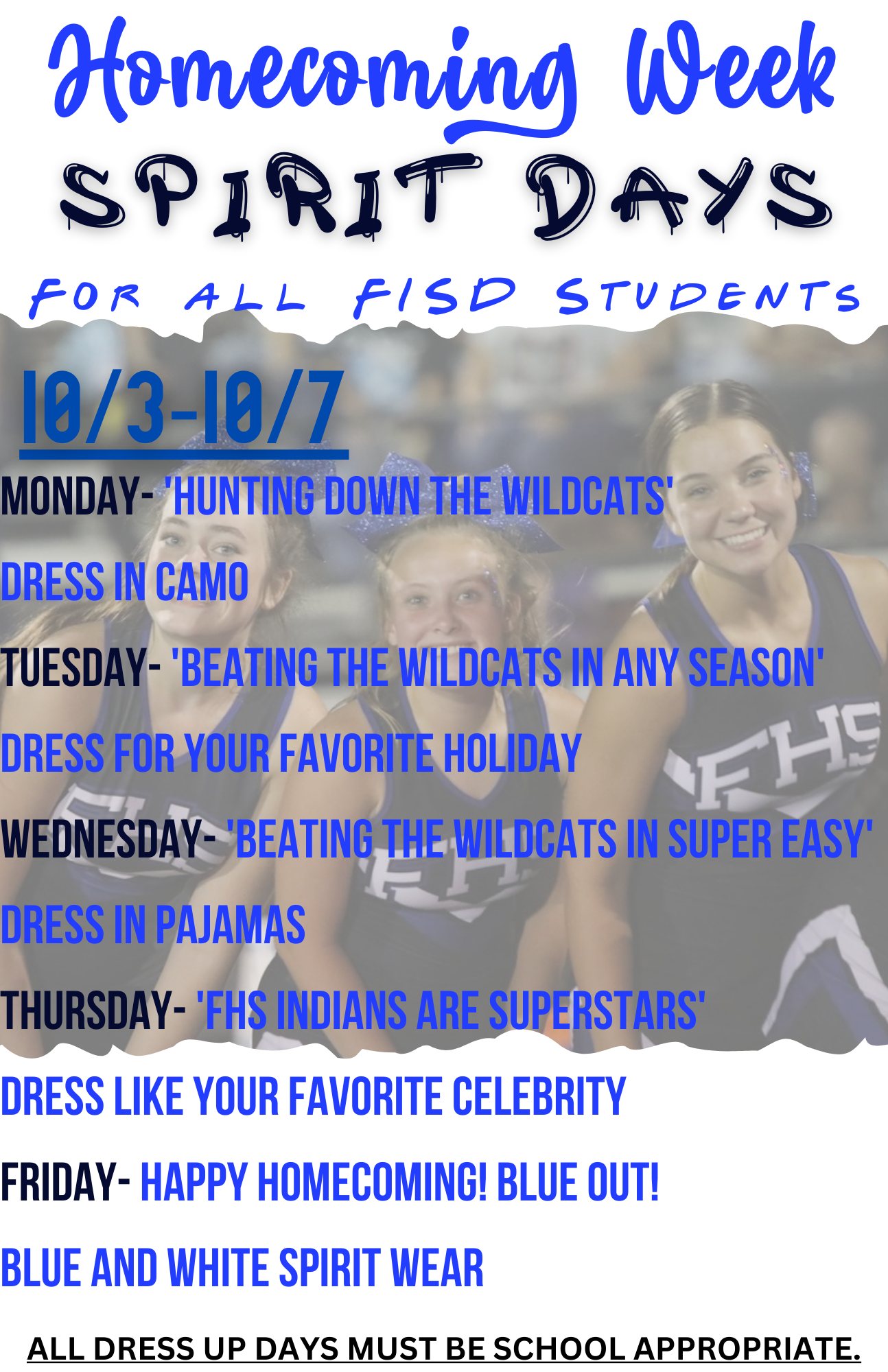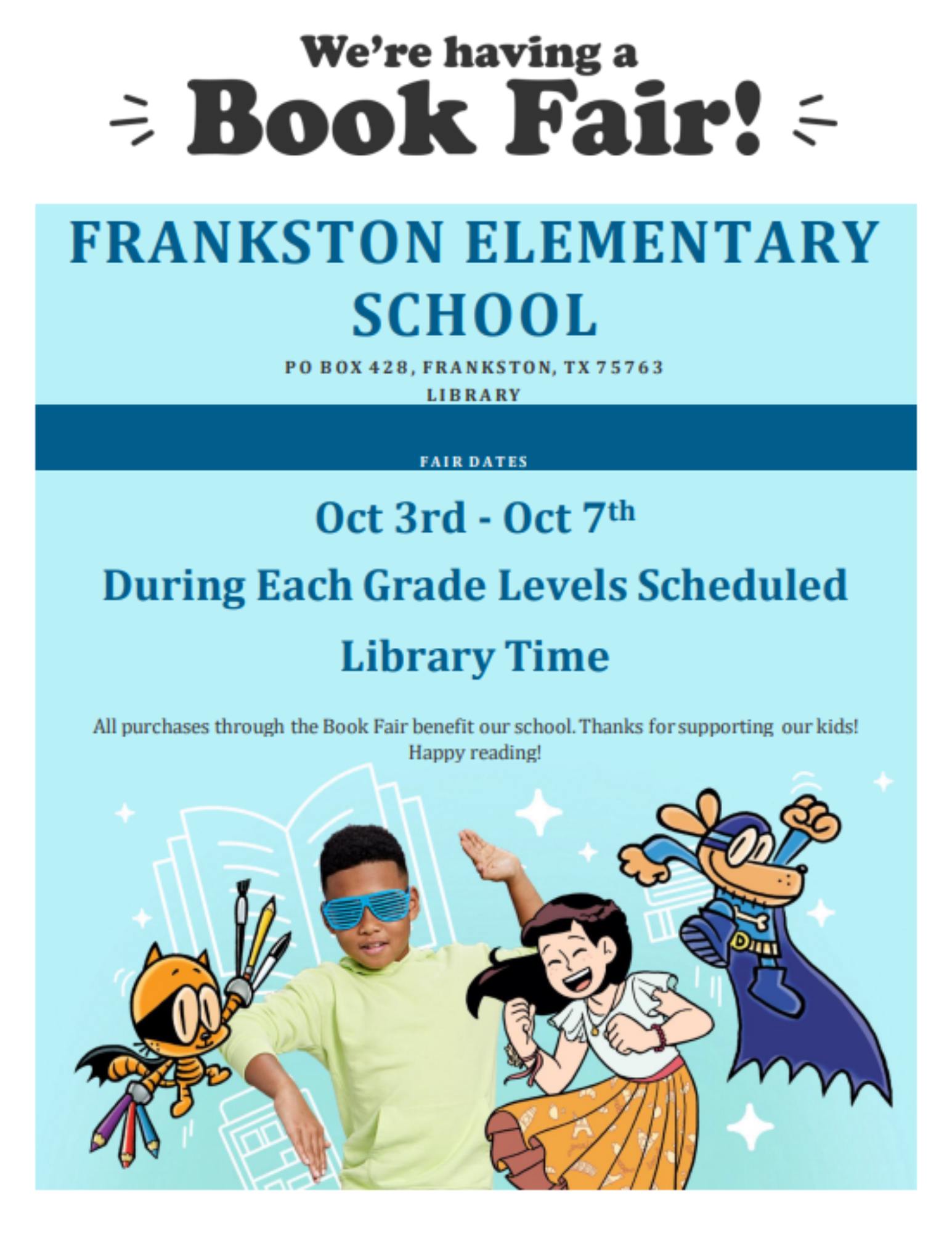 Mighty Indian Band Competes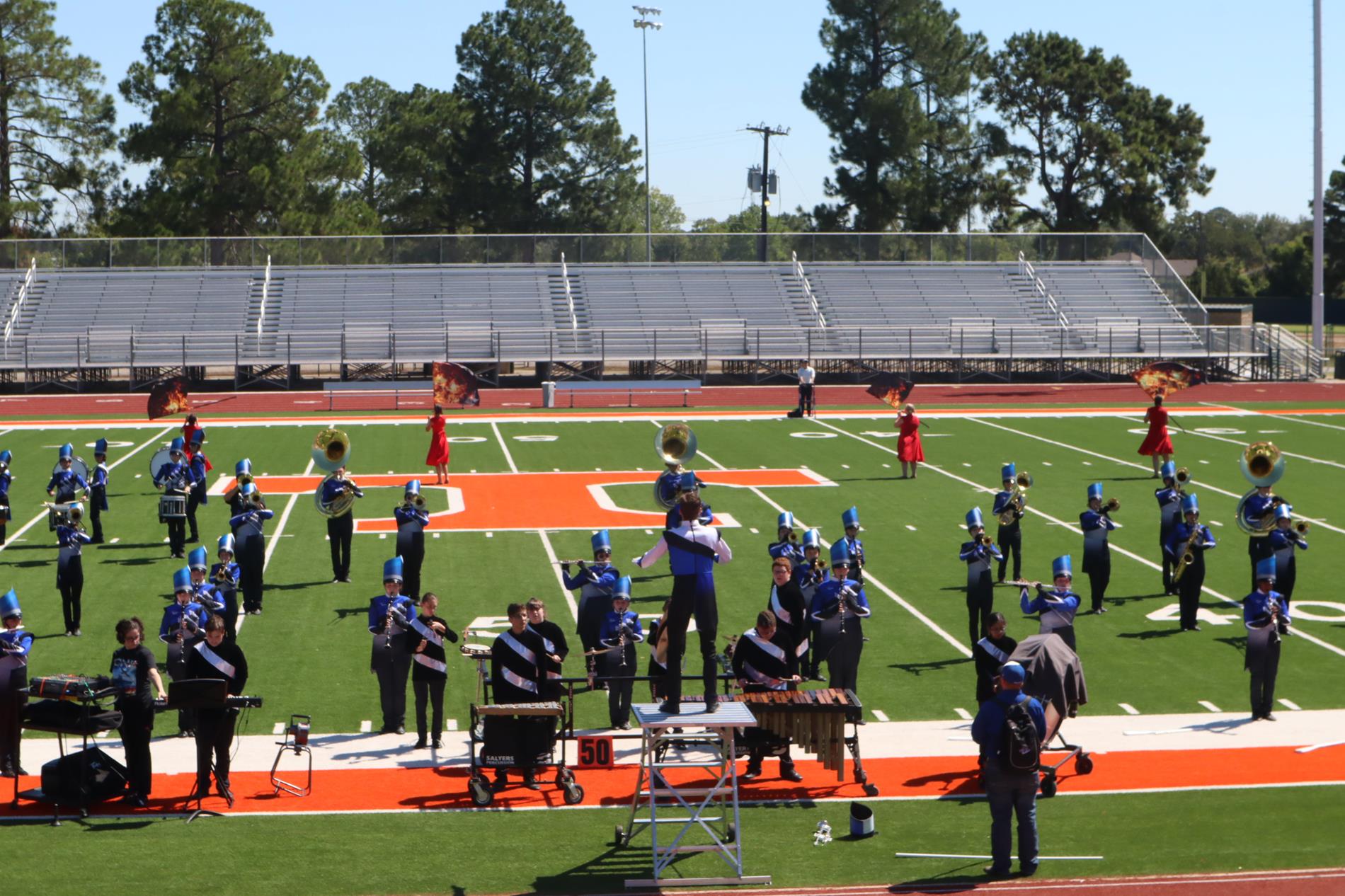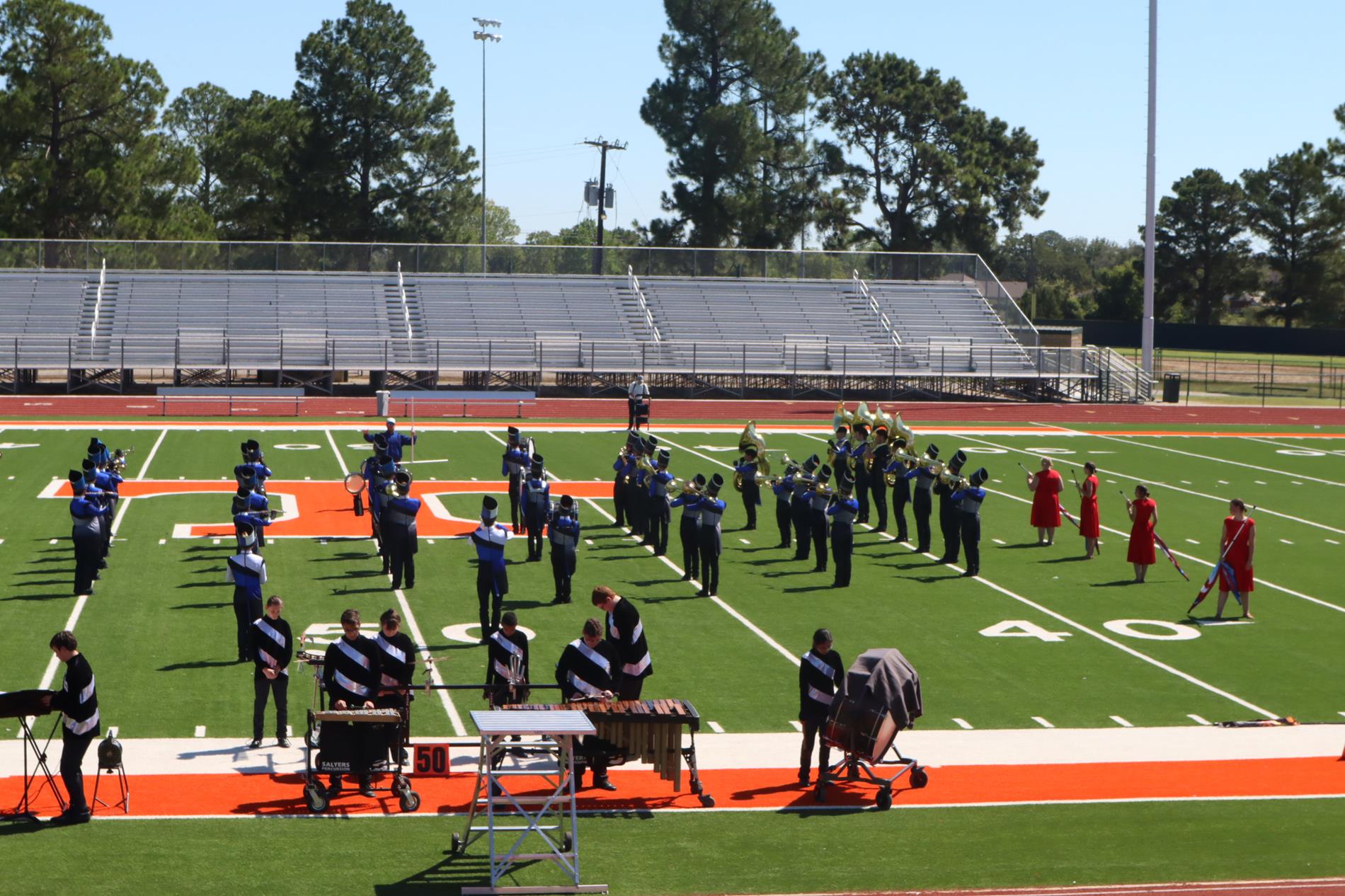 The Mighty Indian Band kicked off the 2022 competition season Saturday, October 1st at the Teague Invitational Marching Contest. The MIB performed their drill that they plan to also march in the upcoming regional UIL competition.
The 2022 MIB show is titled "Out of Many One," and is put together by Luke McMillan, a composer the band has worked with in the past. The show is done in remembrance of Pearl Harbor, and through the changes in marching styles and music the audience can connect with the emotion of that time in American history.
MIB begins their performance with traditional military marching to the tune of traditional military music, which is a major accomplishment for our young core band. The military style transitions into upbeat era appropriate pop style music meant to convey the largely idyllic experience of being stationed at Pearl Harbor prior to the attacks. With the sound of an air raid horn the mood of the show quickly darkens.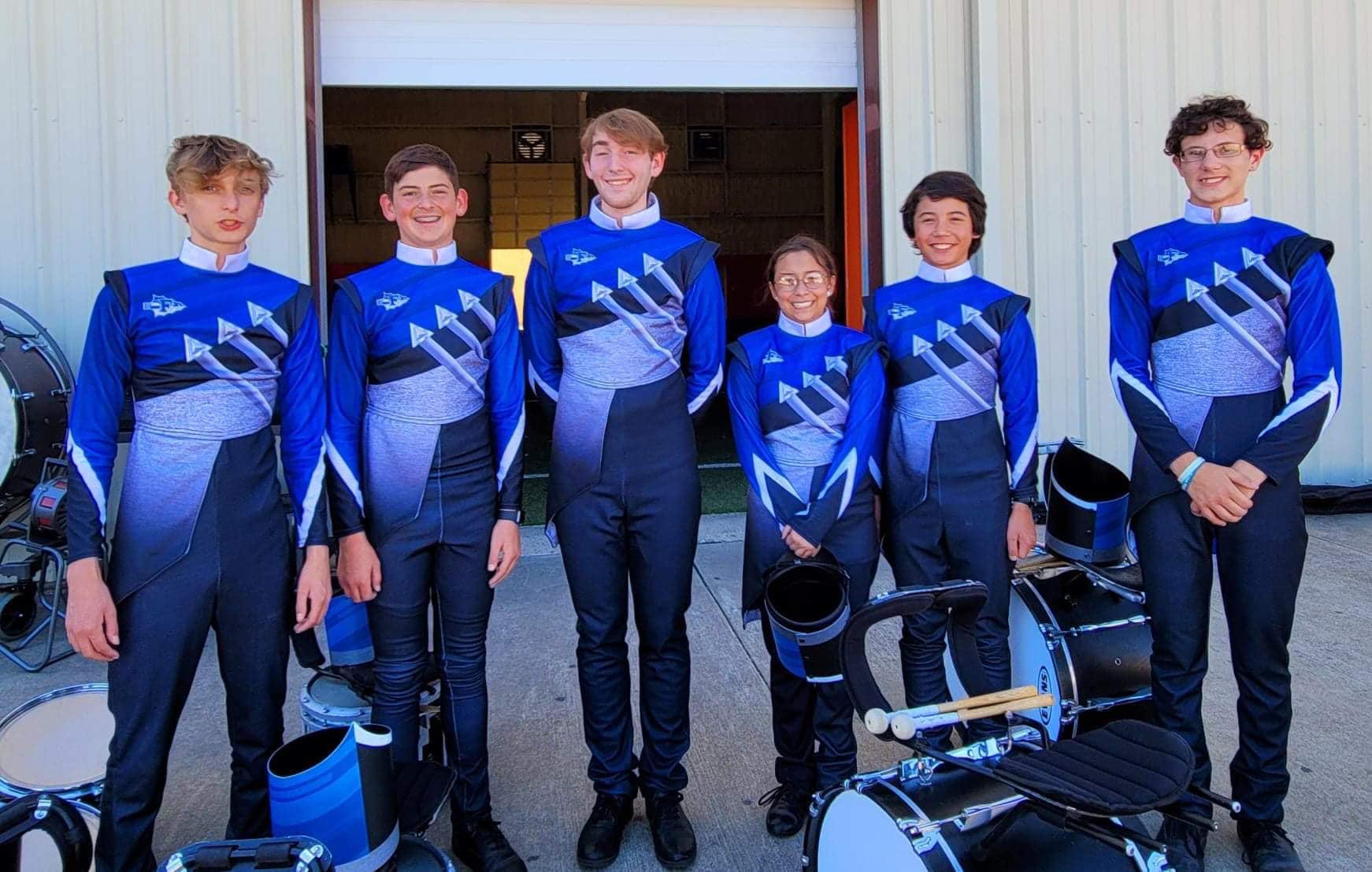 Senior saxophonist Abigail Menjivar finds the Pearl Harbor tribute touching, "At one point in the show there is a Taps solo while the band is kneeling. This is meant to show respect to those who lost their lives that day. It really hits hard to feel the emotion it stirs in me then think about what it must mean to families that have lost someone." MIB's young musicians do a phenomenal job at telling the story through their showmanship.
At Saturday's competition MIB placed 3rd in class (out of 7) overall, and best in class for color guard and percussion. The band marched again in finals. In the final round they placed 5th overall, beating all the other advancing 2a bands and one 4a band, they were only 20 points behind 4th place which went to Palestine ISD.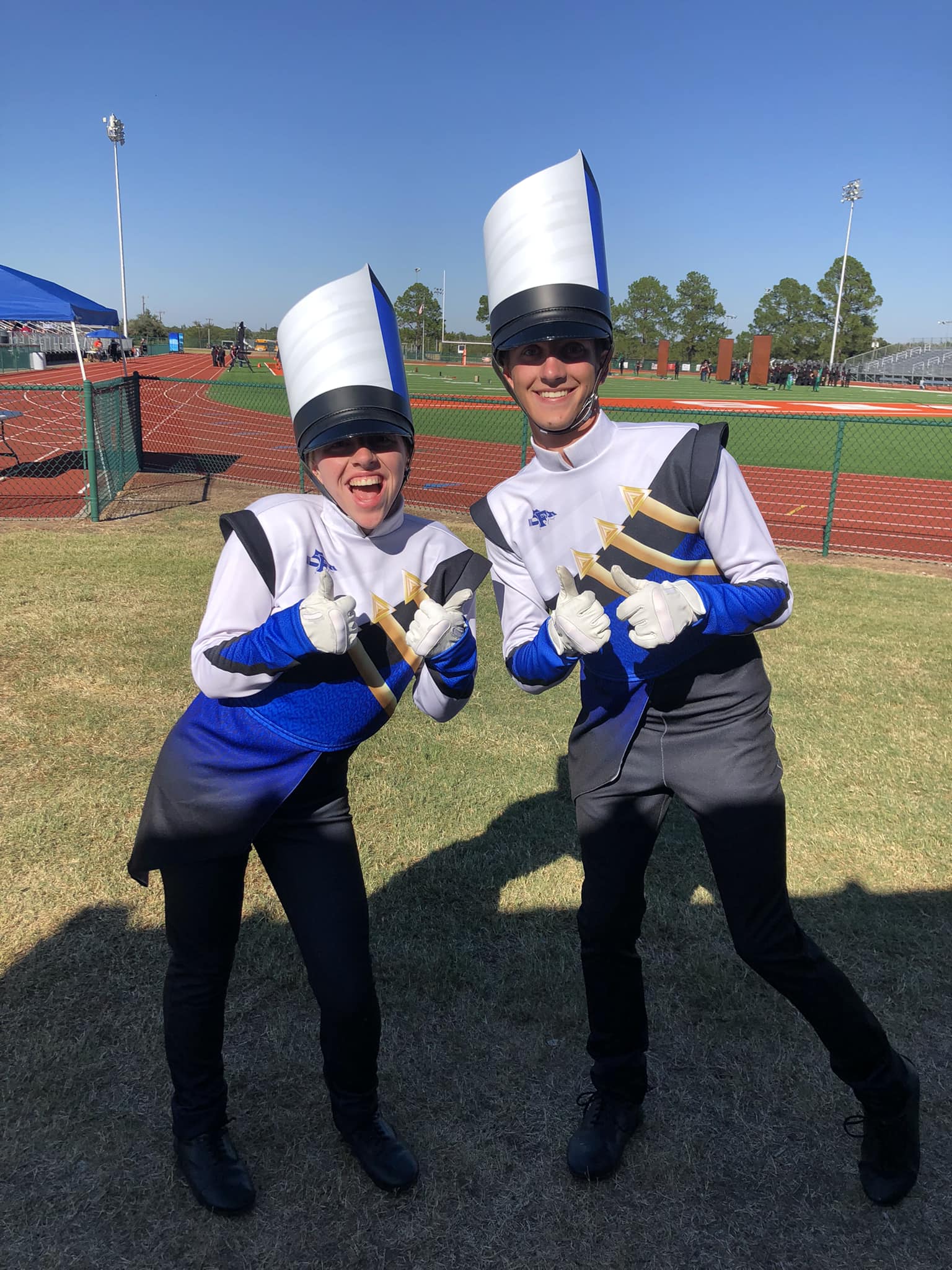 Senior French Horn player and section leader Savannah Lindsey notes that this year for the MIB has been about adaptation and adversity. She states, "adding the seventh and eighth graders this summer was stressful and a bit of a shock to the upperclassmen. However, we have worked hard and worked together and made a lot of progress which was evidenced by our results at the Teague Invitational. Our band is a family, and we will do whatever it takes to get to the next level." Senior and Field Captain Brady Nolen echoed Lindsey's family sentiments, "that feeling of love for this family hits like a truck right after that first performance. Every time."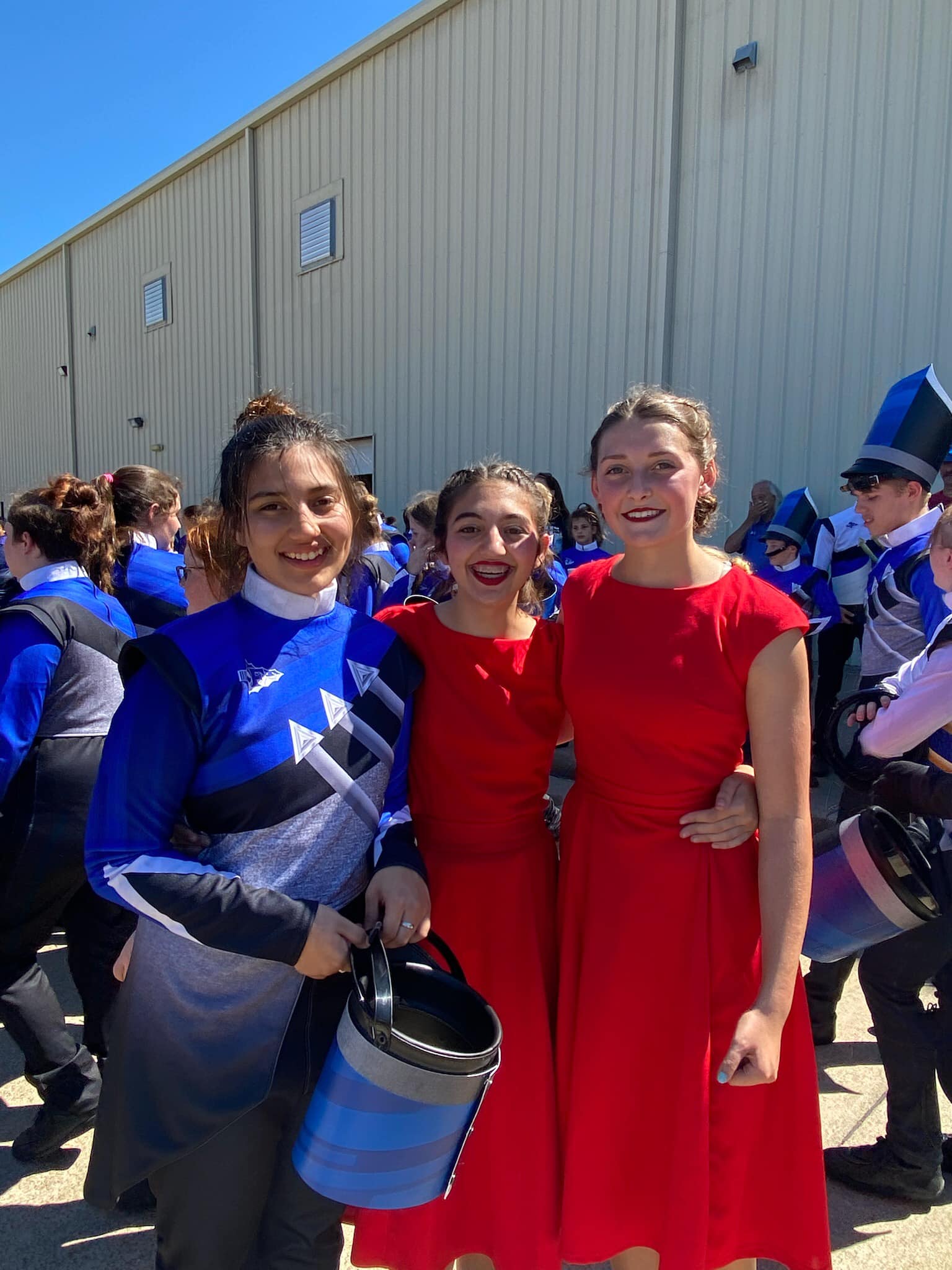 On the heels of their Saturday performance band senior and lead Drum Major Henry Suggs has his eye on the upcoming UIL performance scheduled for Saturday October 15th, "The Teague competition was an overall success. We performed VERY competitively against 4A bands, and our judges showed us where we can improve for our UIL competition on the 15th."
If you are interested in supporting the Mighty Indian Band at the upcoming marching competition visitors are welcome to attend Saturday, October 15th at Longview High School Stadium. The MIB takes the field at 11:30 am.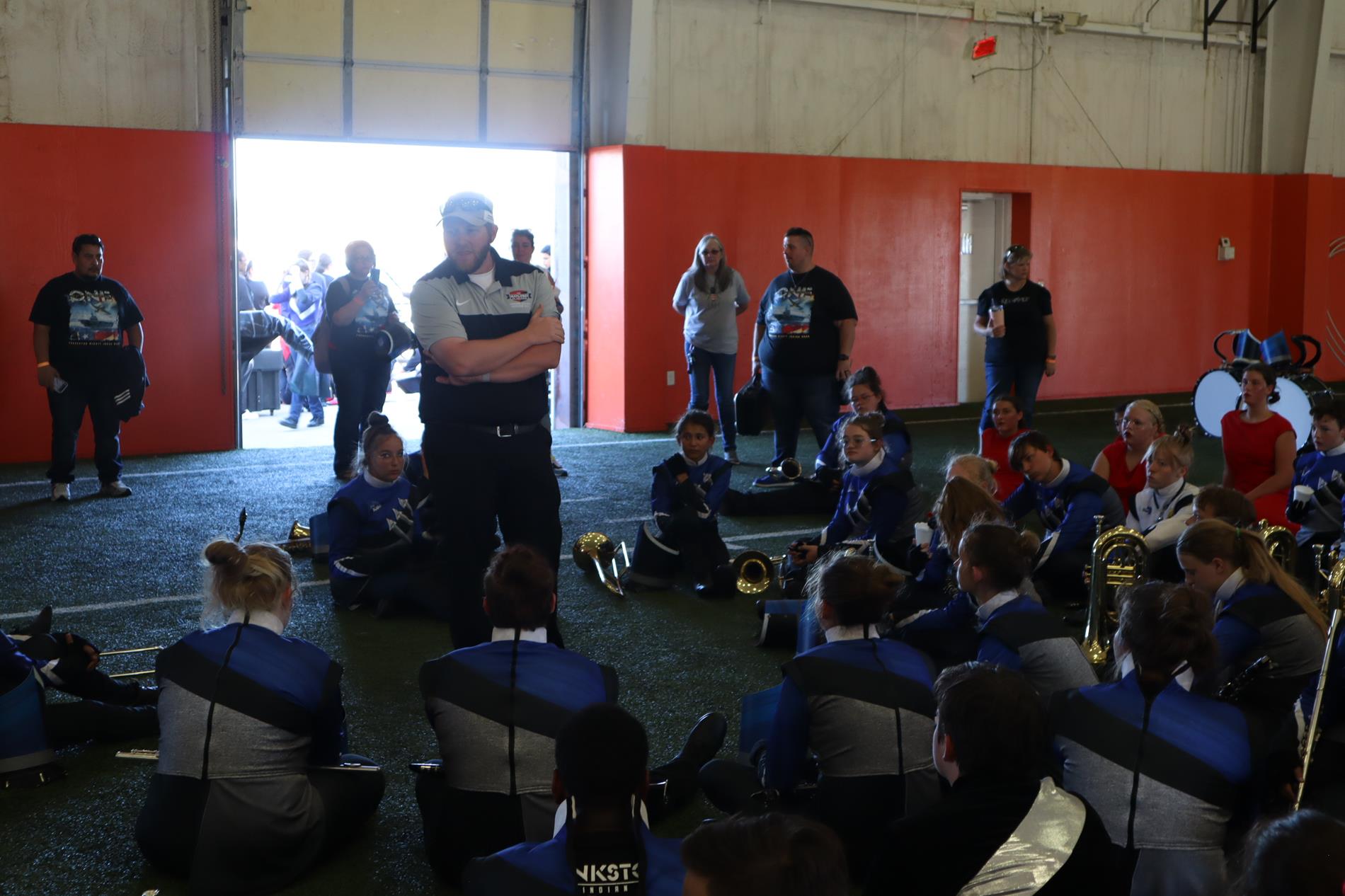 Tribe Pride
---