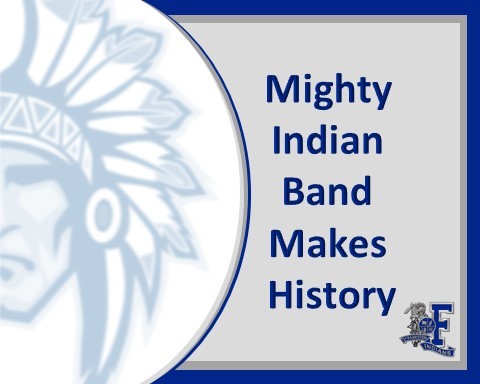 Band Competes at Region 21 UIL Marching Contest
Saturday, October 16th, 2021, the Mighty Indian Band showcased their hard work at the Region 21 UIL Marching competition, performing their competition drill to the music of Luke McMillan's Alien Invasion. Arriving at the band hall at 5:00 AM, students were poised to be the first band to take the field in the UIL Marching Competition. The atmosphere was one of complete focus and determination as band director David Robbins and assistant director Julia Walden centered the bands attention on key elements for the competition. This was the bands first time marching in competition since the start of Covid-19 pandemic.

UIL judges score bands on a scale of 1 to 5 with 1 meaning the band's performance was superior and 5 being the lowest rating. For the first time in Frankston history, the Mighty Indian Band scored superior ratings at Regional Competition and will advance to Area Marching Competition. The Area contest will be held on Saturday, October 30th, at the Lindale High School Football Stadium. Only 3 2A bands will advance from Area to State from the Lindale competition.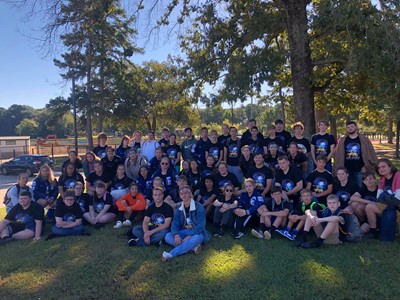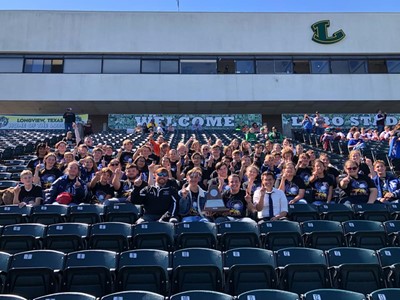 If you have not had the opportunity to see the Mighty Indians Band march in competition, I encourage you to make a point to see them perform their show, Alien Invasion, in Lindale. The contest will be open to the public with an admission cost of $5.00 per person.

The FISD family is proud of the work that Mr. Robbins and the Band have put in to get to this point. Mighty Indian Band Director David Robbins has been a band director for nine years, the last three being with the Indian Band. This trip to Area is also a career first for Mr. Robbins. The growth we have seen in the Indian Band under his leadership has been remarkable and we cannot wait to see the great things to come.