FISD Seniors Tackle the Topic of Banned Books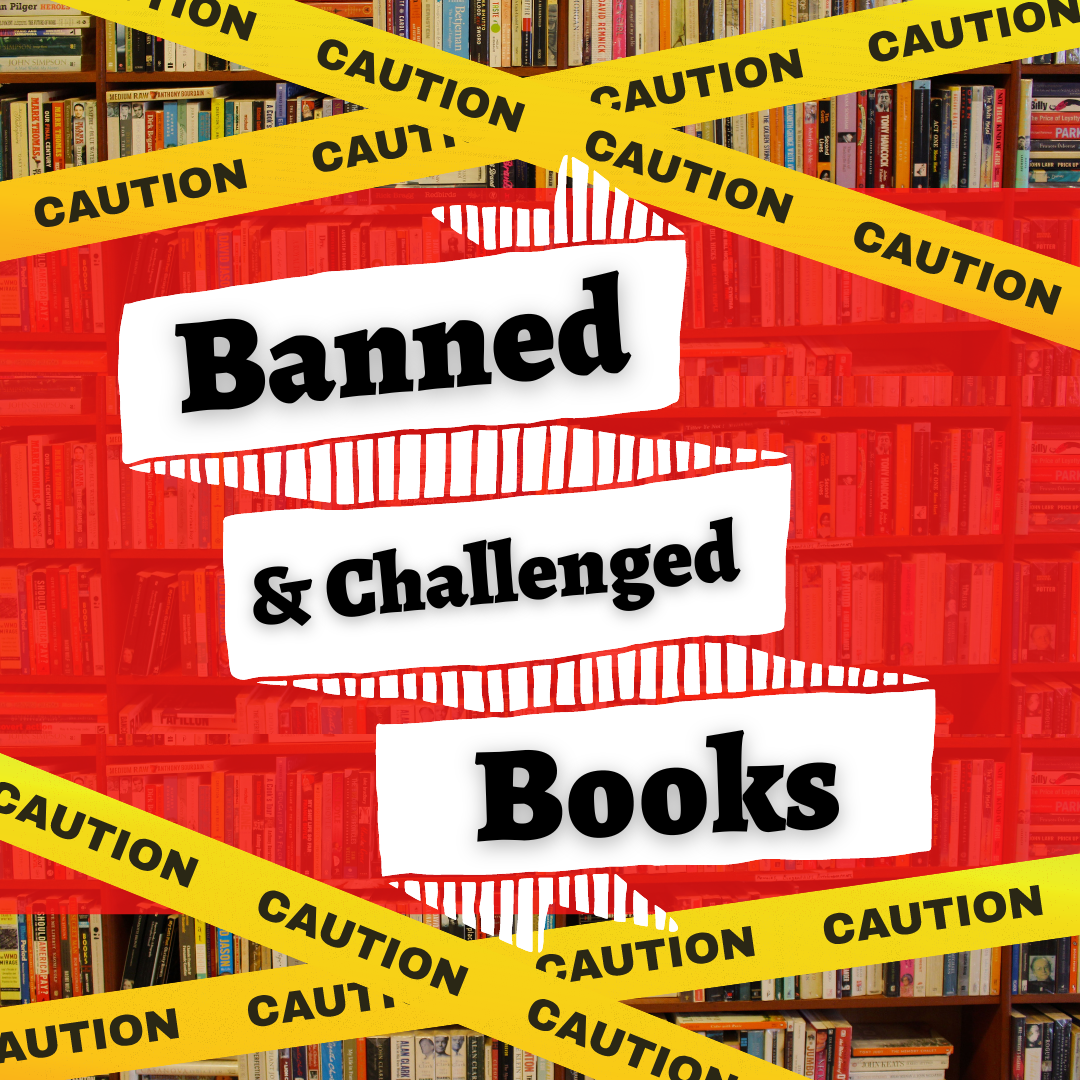 ---
Being a teacher creates a unique opportunity to see the development of the minds that will shape tomorrow. Once a student becomes a senior, the reality starts to set in that these young people are moments away from their first leap into adult life. Post-graduation many students will enter into the work force to forge a career path for the first time, many will take their first college classes, many will vote for the first time, but no matter what that first step after graduation may be, all will look back to the guidance they received from parents, teachers, and mentors along the way. In preparation for those moves into adult life, senior English teachers Laura Brownlow and Jenny Kennedy challenged the students to develop projects centered on banned books. Their goal was to challenge the students to develop an opinion and defend it.
Students presented on a number of books that have been banned at school districts through out the states, from countries around the world, or from libraries in local regions. Books had been banned for several reasons. For example, the "Lorax" by Dr. Suess was banned from some school districts because of the environmental messages throughout the book. "Animal Farm," by George Orwell written in 1945 was banned in the Soviet Union for depicting Stalin as a pig.
In a presentation forum that welcomed open discussion students presented their books and took questions from both their classmates and the teachers. In the end, students had a unified stance. They understand the needs of a school to limit content based on age-appropriate material. For example, Sammy Wilcox presented a book, "The Dead Man in Indian Creek" by Mary Downing Haun that was banned from an elementary school library. The book was about a murder and had an eerie picture of a dead body floating down a creek on the cover. All students agreed that the primary or elementary library was no place for books centering on adult issues. However, beyond school libraries they believe governments have no place in limiting book choices for their constituents. Senior Brady Nolen states, "banning books like 'Harry Potter' because of a difference in religion, sets a precedent about which religion is 'correct,'" in a country that stands on the separation of church and state students feel it is not the government's job to make those determinations.
When asked about subjects that some may find objectionable including hate the seniors took the stand of fellow student Kaitlyn James, "If a book or the subject matter is bad enough then the people will show that by not purchasing or downloading the book." Natalie Crawley echoed James' sentiment, "That is the only censorship we need. Let people decide what they want to read. When they don't buy the books or magazines they find objectionable then the market will work it out." Specifically on the ideal of government censorship of reading materials the students were exceptionally skeptical. Natalie Crawley and Jacey Dillard pointed out that what would be acceptable to one set of government officials may not be the same for all, "some governments ban the Bible and some ban things they disagree with politically, but people should have access to all the information and make up their own minds."
Teachers Laura Brownlow and Jenny Kennedy played the role of 'devil's advocate' during discussions, challenging students to defend their stance. Brownlow remarked, "they are about to be in college or out in the workplace. They must know how to take a stance and defend it." By in large the students did not disappoint. They presented thoughtful arguments that were well researched and carefully deliberated. Sitting in the room listening and engaging with students was an encouraging look at our senior Tribe's approach to real world issues. Student's felt that teachers Brownlow and Kennedy encouraged them to think for themselves. Abigail Menjivar stated, "They gave us the framework for the assignment, they gave us context and background information and then they just wanted to know how we felt, what we thought. It was a great lesson in how to take an important issue and formulate an educated opinion."
For more information on banned books visit the American Library Association.