Area Marching Competition
On Saturday, October 30, 2021, the Mighty Indian Band brought a historic marching season to a close. Never before has a Frankston band advanced in a UIL marching competition, and this year the Mighty Indian Band has set the bar high for years to come, with a 5th place finish at the Area C Marching Competition.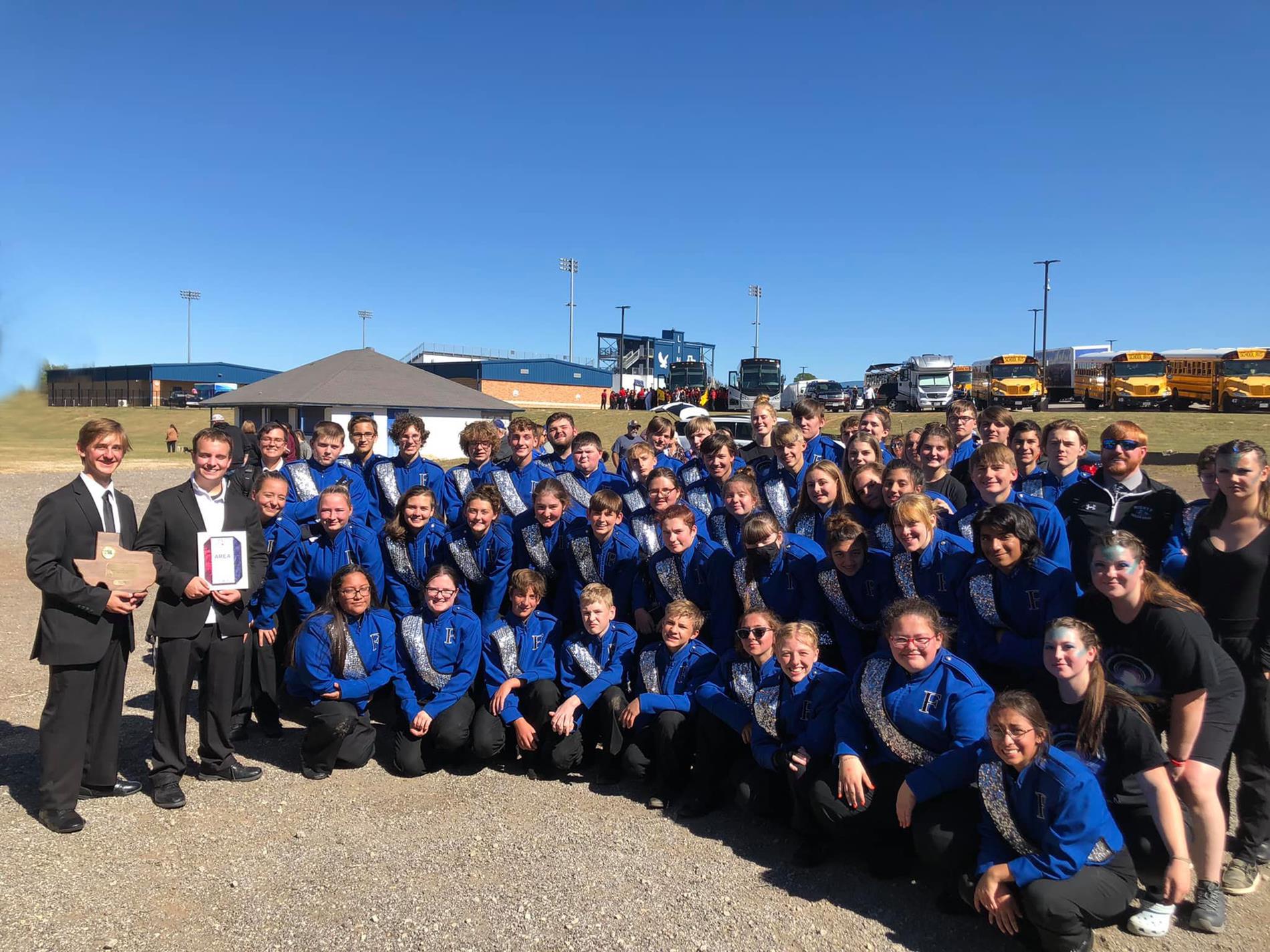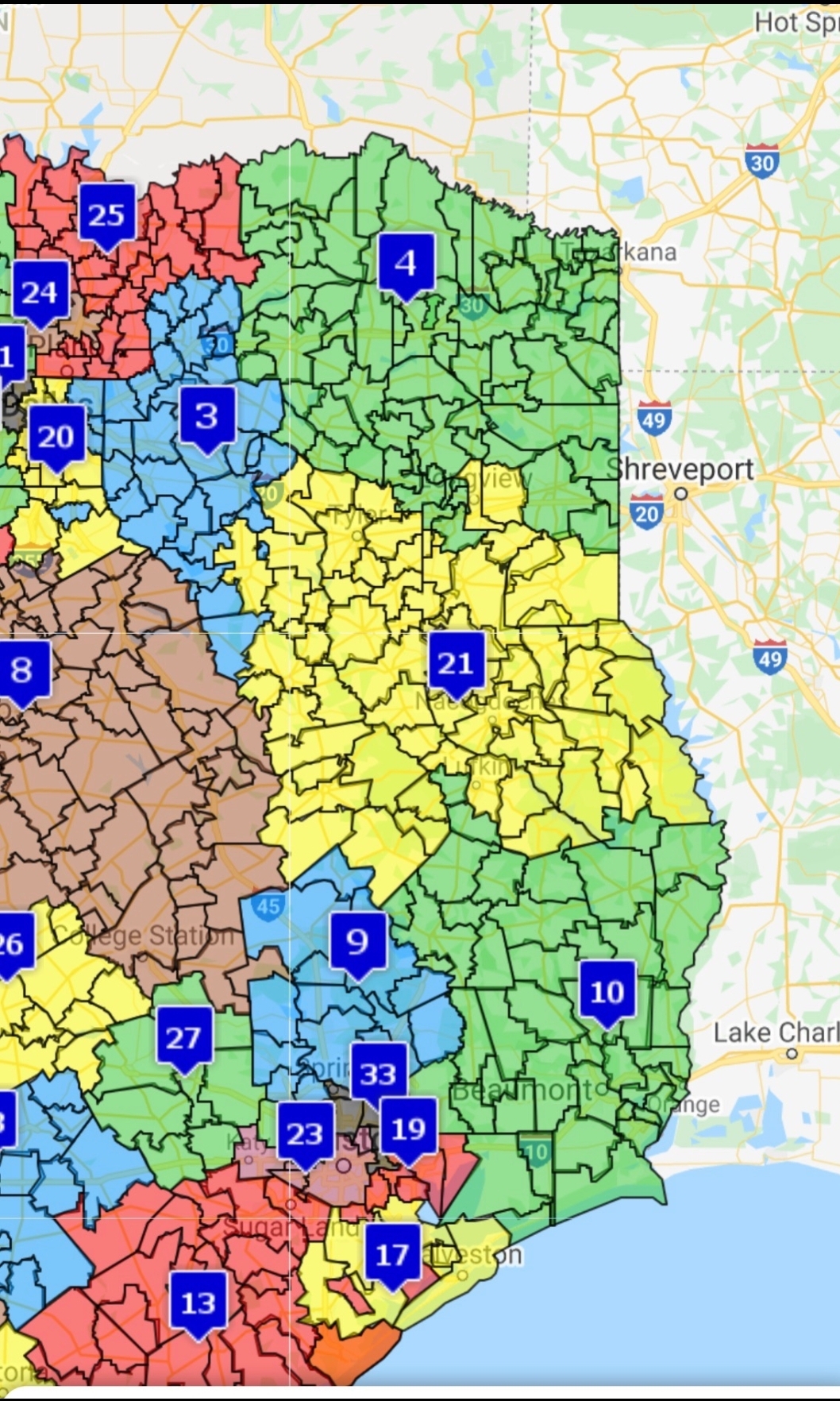 UIL marching competitions are broken into three main settings for high school bands. Bands first have the opportunity to display their talents for judges at a regional level competition. Any band that achieves superior ratings will compete again at the UIL Area Competition. The top three bands from the Area C Marching Contest advanced to the Texas State Marching competition.

Competitions are judged to the highest standard, ranking the young musicians on the quality of their playing as well as their presentation of the material and technical skills related to both playing and marching. Finishing 5th in Area C is no small feat. The Mighty Indian Band had to out score bands from the Texas Oklahoma border, all the way down to the coast just to have the opportunity to advance. With right at 200 bands in Area C, which contains Regions 4, 9, 10, 19, 21, and 33, a 5th place finish is impressive.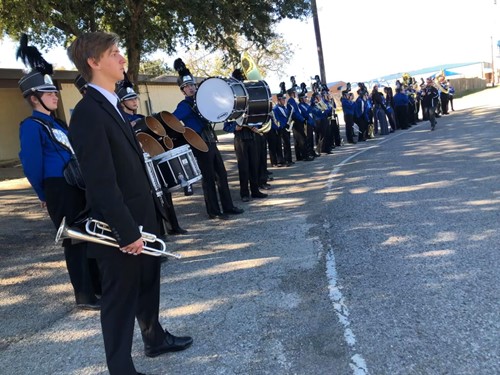 Director David Robbins and Assistant Director Julia Walden were visibly pleased with their band's performance. Mr. Robbins stated, "I am so proud of this Mighty Indian Band on their historic marching season. I've never been prouder of a 5th place finish! This band left it all on the field and I couldn't have asked for more. We have the taste of victory and now we want more!" He went on to recognize the invaluable support system surrounding the band. "I can't even begin to thank everyone that made this marching season such a success! We are so rich in our support that comes from amazing parents, faculty, and even other students that come to cheer us on! Congratulations on making Frankston history, MIB!" Assistant Director Julia Walden is wrapping up not only her first marching season with MIB, but as a band director. She has been an amazing addition to the band family and has made her presence felt this season. She states, "I am so proud of these kids and everything they've done this season! I'm really feeling the tribe pride!"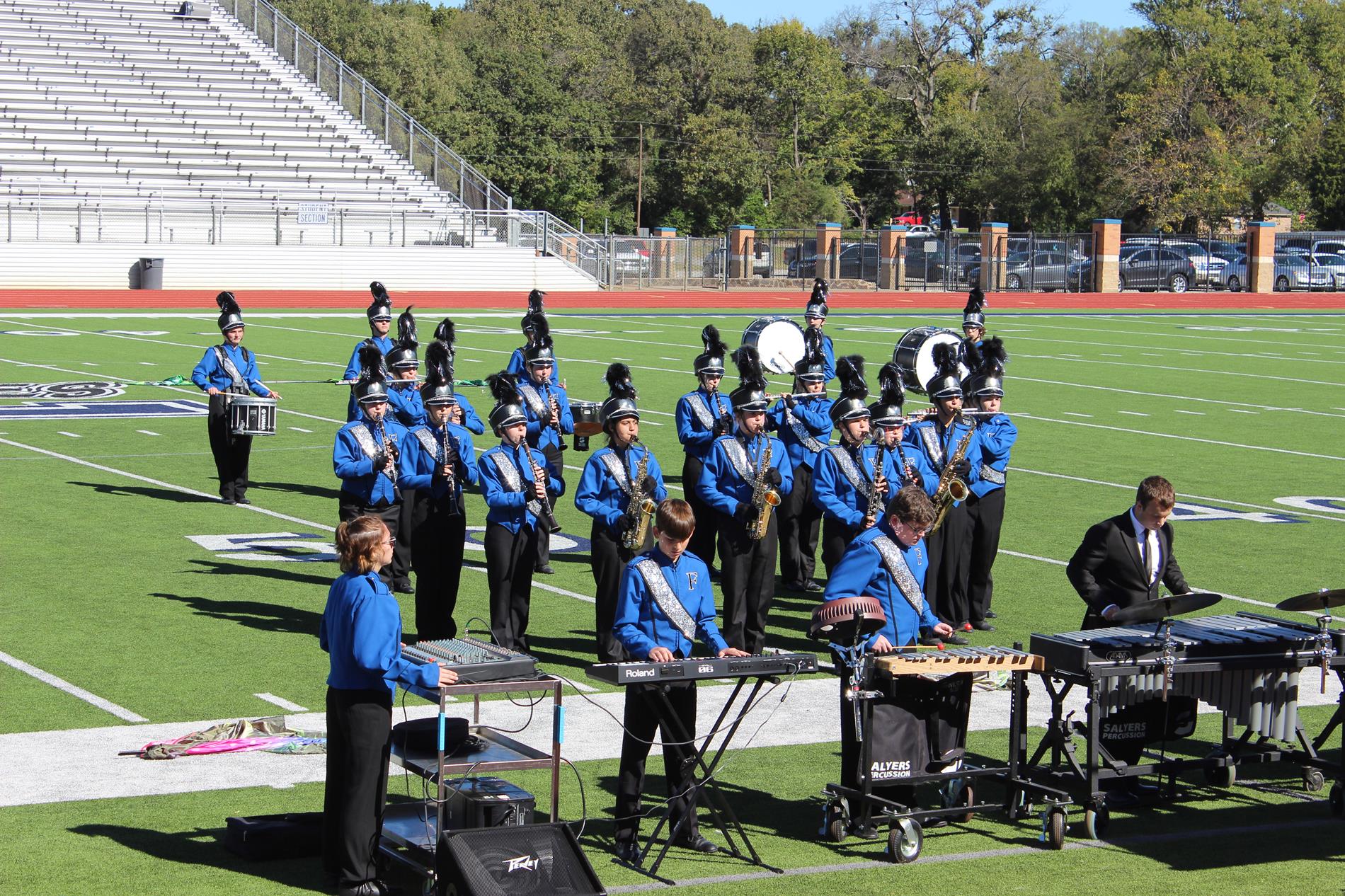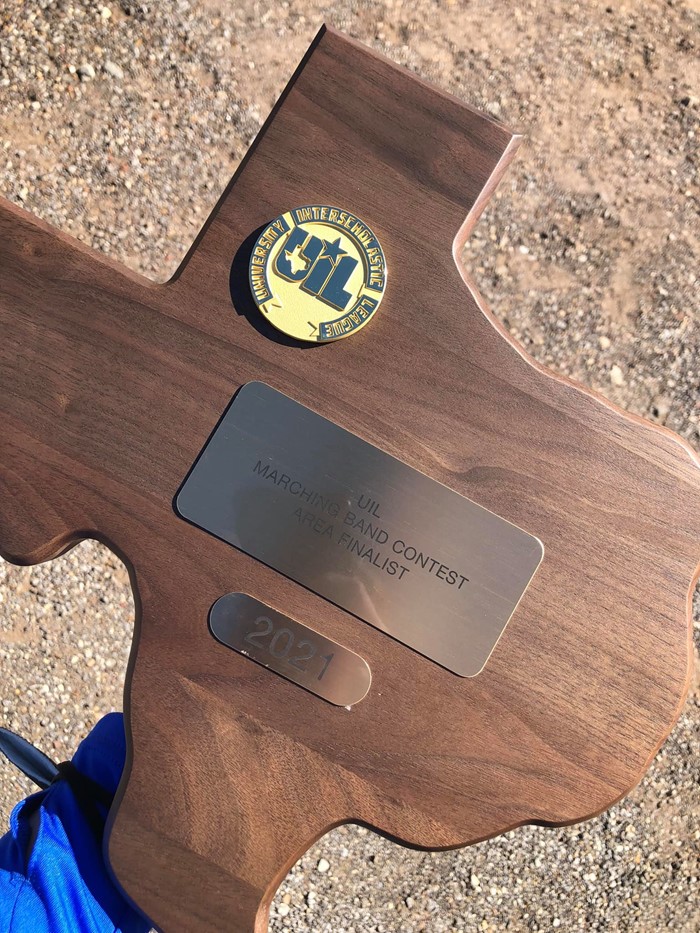 Area Plaque commemorating the MIB's Achievement!